I am not going to be one of those people who tells you "happiness is a choice" and "you have to choose to be happy."  I've openly discussed my personal struggles, with high functioning anxiety, and bouts with depression.  Some days you can't just choose to be happy no matter how hard you try.  You need to ride the wave.  However… because there is always a "however" with me, what you can do, is you can choose to show up.
Just honestly and openly showing up to life can change and magnetize what shows up for you.  Read that again.  And again, one more time.

Yesterday, I wasn't the happiest when I woke up since I have been noticing that I am out of alignment.
Even though everything is falling into place in my life post-divorce, after my world crashed down on me, to get my attention, and make the shift into a new life happen (thanks, Universe, that was quite the show!), there are still a few items and triggers that I am actively working on.
During my Sunday morning long run, I was hyper aware of so many things.  I don't think that my hyper awareness was an accident, I think it was absolutely manifested and came at the time I needed it most.  Through my awareness, I noticed so much happiness flow to me knocking me back into alignment.
The first thing I noticed on my run was the obvious sun that had just risen about two hours earlier.  It was shaping up to be a 10/10 day.  It was 61 degrees (I haven't had my central air on in days, hallelujah!) and the perfect running temperature.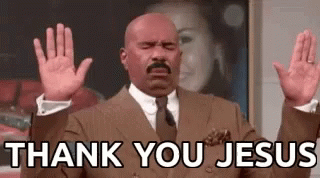 I noticed a man teaching a little boy how to ride a bike in the back of an empty lot.  It was the perfect moment, as the little boy took off on his own and who I think was his father, jumped up and down like his favorite baseball team just won the World Series.
I saw one of the regulars who runs 24 miles a day, going harder than ever.  He is a complete inspiration.  Shortly after, a cyclist who was working with a prosthetic leg passed me; this was even more of an inspiration.
Deer.  Deer, everywhere!  An older man who was sitting on a bench, with his beach cruiser parked next to him, grinning ear to ear, snapping pictures of the deer with his iPhone.  He legit made my heart melt.  His suspenders were snazzy, too.  One more regular who I haven't seen in awhile called out to get my attention, a quick high five was exchanged as to not fall out of either of our paces.
Next was a man running, with a little girl along side of him, on her bike.   She had the cutest unicorn helmet.  After that was a large group of men, that I see every single weekend morning, playing stick ball in an open field.
I saw my suspender friend again, riding his cruiser, stopping to snap a photo of the lake that we were both now passing.
Two German Shepherds running with their owner.  Because dogs.
It was all perfect timing for me, to notice what I was noticing, when this song came on:
Okay, okay, I know that I am a huge Coldplay fan, but this song always brings me right back to instantaneous happiness, the words, my God every single word, the energy, everything.  I will never get over this song.
When I finally finished my ten miles and I got back to my car to stretch, the last thing I noticed, which I have been noticing a lot in my yard, were white butterflies which was the most gentle reminder that the Universe has my back.  It was truly the best way to start the day.  I noticed that every human that was out early yesterday morning, whether running, cycling, walking, teaching their kids to ride their bikes, etc., was out for the same reason:  To show up to life.
And everyone else's happiness that I saw, brought more happiness to me, to compliment the happiness I found in showing up.  So while no, sometimes we can't choose to be happy, we can choose to show up, and, in turn, so does what we desire most.
All my love,
Angela