It's Monday and it's new!
Today, I want to drop a little truth bomb on anxiety.  I think most of my followers, by now, know I have high functioning anxiety, right?  What this typically looks like, to the outside, regarding people like me:  very outgoing which isn't a facade, talking a lot (when, I, specifically, am more introverted), a habit of overthinking everything (between my anxiety and being a Virgo, this is something I heavily try to manage, please bear with me, I am trying), my inability to sit still which some have identified as "cute", my workout regiment, my running, etc.  What people don't realize is this is me burning my high energy into my passions, by dealing with what life has thrown at me, and manipulating pain into power.  I can't control what life has decided to throw in my way as a roadblock, but I can control how I manage it.  It's also my very personal choice to manage it organically.
Over the last 13 months, with being separated from my soon to be former husband, I joke that my anxiety has anxiety, since I've had to prep for my new venture of being solo, in the world.  Every day and month that has passed it has gotten easier and easier, and I've eased into the single life, however, there was a new "first" this weekend; it slapped me hard.  I'm proud to say, once again, I survived.
In a very true Angela fashion: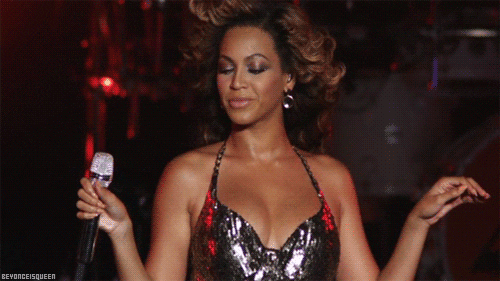 An

d yes, friends, in a world that may tell you otherwise, screw that…
it's totally okay to be proud of yourself.
I love the holidays, like, LOVE.  I love Christmas, I love being with my family; Christmas Eve, specifically, since I get to host for my little family and close friends (don't ask to bring a dish, the answer is NO, you just come and enjoy yourself).  With the holidays, come parties.  With parties, come heightened anxiety.  This weekend was the first time, in over a decade, that I had to go to a formal party, without my +1.  Without an invite addressed to Mr. and Mrs. S.  Now, being 13 months into this single journey, you'd think that I would have been more prepared.  Yet another plot twist.  I could have responded, "no" and my very good friend and her husband would have understood but like the past 13 months, I realized that FEAR has two meanings:
Forget Everything and Run
OR
Face Everything and Rise
So, here is what I did.  I ignored the noise (it is literally just noise!) in my head, I did my duty, as a close friend, and I showed up for my friend, her husband and their newborn son.  Alone.
In Church, for the baptism, I observed everyone, mostly people around my age, and their new families as I sat alone.  I thought to myself, "maybe I should just go home after this" since, emotionally, it was harder than I expected and my anxiety was eating away at me.  I swallowed the lump in my throat, recited a few mantras in my head and didn't let my mind win, as easy as that would have been.
I am so glad I stayed and celebrated this little bundle of deliciousness, Mateo.
It doesn't seem like much, but when someone suffers from anxiety, whether high functioning, social or general, little situations can be catastrophic.  Add in a divorce and some days are an emotional rollercoaster.
Um, Life, yeah, pardon me, am I even tall enough to ride this thing?
To those who are reading this and made me feel comfortable throughout the day yesterday, or over the last 13 months, you have no idea how much I appreciate you.  For those who know others who are going through a similar situation, a text message or phone call asking "how are you?" goes an extremely long way.  Even an extra warm smile goes further than you can imagine.  So does ice cream, ice cream always helps.
If you or anyone you know suffers from any sort of anxiety or depression, feel free to email me directly at thethirtysomethingblog@gmail.com, for ways to help you or your loved one, that I've found helpful along the way.